Schedule an appointment or phone consultation with Dr. Caplan today!
Learn more about the benefits of natural, integrative health care services.
Why choose Aloha Family Health Kauai?
Dr. Donna Caplan
Dr. Caplan is a licensed naturopathic physician who supports individuals of all ages in achieving the highest level of heath, wellness and peace of mind.  With this view, she tailors treatment plans to support each individual, addressing underlying causes of disease and helping to restore the vital, healing energy inherent in all…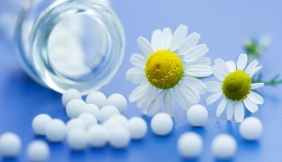 Natural Family Health Care
Educated in traditional western, natural medicine and Chinese Medicine, Dr. Caplan offers a truly well-rounded, holistic approach to family, individual, women's and children's naturopathic health.
Holistic Natural Therapy
Aloha Family Health Kauai relies on treating the whole person, not simply symptoms.  To achieve the highest level of health, Dr. Caplan treats the individual comprehensively and uses a variety of holistic natural therapies.
Two Locations Offering Natural Health Care on Kauai…
Dr. Donna Caplan is accepting new patients at both her private office near Kilauea and at the Natural Health Clinic in Lihue

.
Dr. Caplan is also available for phone consultations.  To schedule an appointment, please call 808-828-6153.